The Home Cook Cup
Commit to 4 weeks of home cooking to improve your budget, eating habits, and best of all, win awesome prizes.
We all wish we cooked at home more. Amiright? 😉
Because when we do, we:
Save money
Nourish our bodies with better-for-you-food
Don't let groceries go to waste
Feel good about ourselves

But cooking at home is HARD. It takes planning. It takes creativity. It's time consuming. And by 5:30pm, most of us don't have the juice for that.
BUT IT'S STILL WORTH IT. 👏
And you know what? We can make it easier on ourselves. And maybe even… fun. You're rolling your eyes right now, but hear me out.
To that end I created… The Home Cook Cup!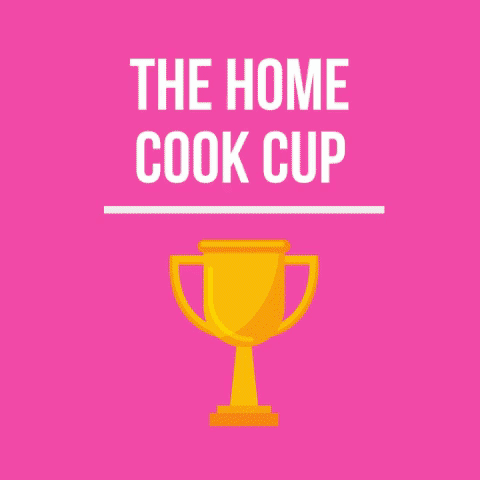 The Home Cook Cup is a 4 week challenge to get all of us to cook at home 4 nights a week. Why 4 nights a week? It's a doable start. 5 nights a week is seen as the gold standard, yes, but we gotta meet ourselves where we're at.
The community for this challenge will be held in a Facebook group, where I'll do live lessons, we'll talk strategy together, and cheer each other on on those nights we just don't wanna cook.
In addition to the community and organized challenge, you'll get:
A goal-setting worksheet for the challenge
An in-depth guide with two approaches to meal planning: one for those who have time to meal prep and one for those who don't
Meal planning sheets for each week
A list of my favorite "cheater ingredients" that help make weeknight cooking easy
My go-to easy weeknight recipes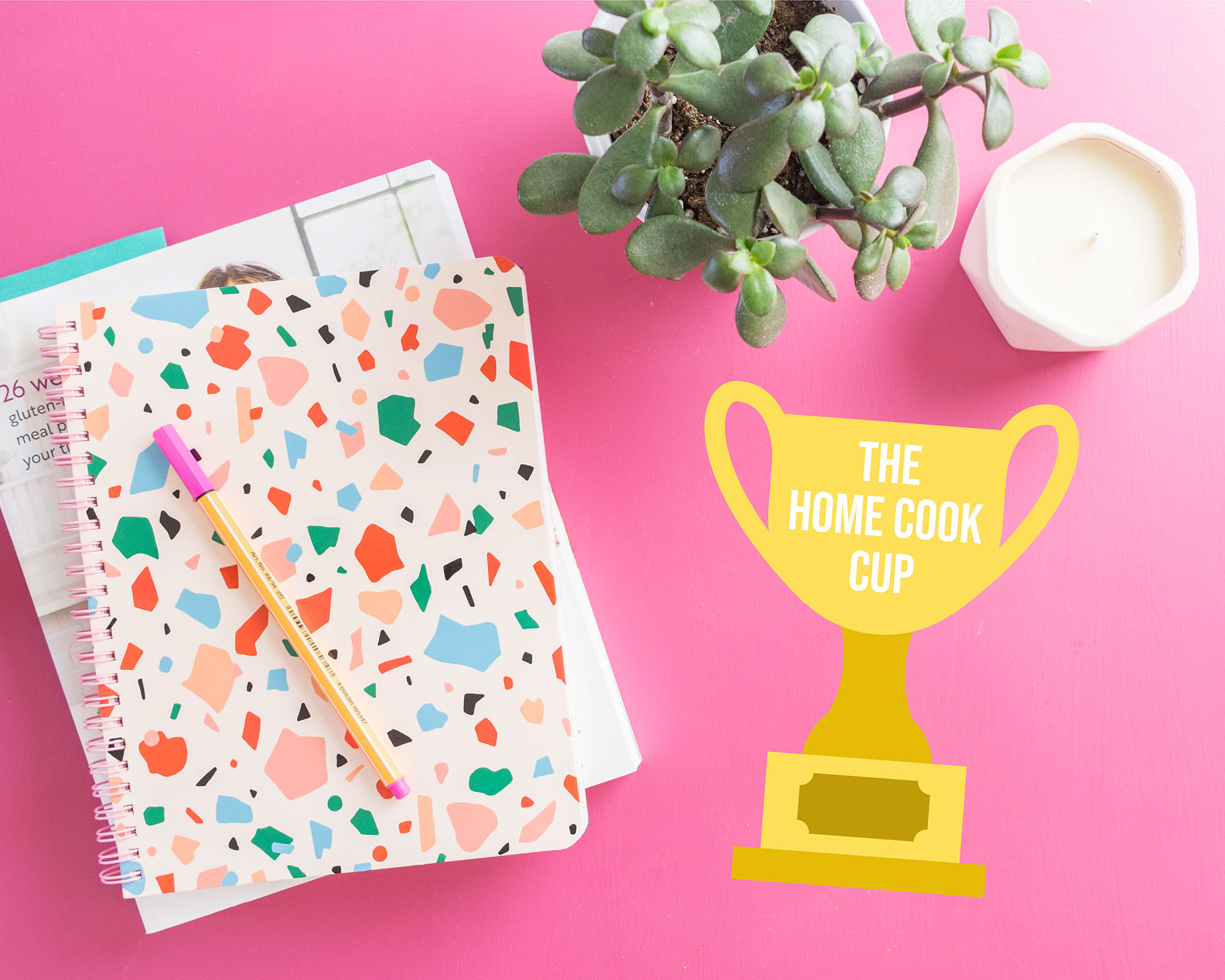 And, maybe the most fun part… prizes! At the end of each week, you'll upload photos of your 4 home cooked meals to verify you really did it. I'll randomly draw at least 2 winners to win a prize! It doesn't matter if you didn't cook all 4 meals in week 1 but you did in week 3, you'll still be eligible to win something during week 3.

And for those of you that cook 4 nights a week all 4 weeks… you'll be eligible to win the grand prize pack. I'll randomly draw a winner from your special group to get the goods.
So, prizes. What we talkin', here?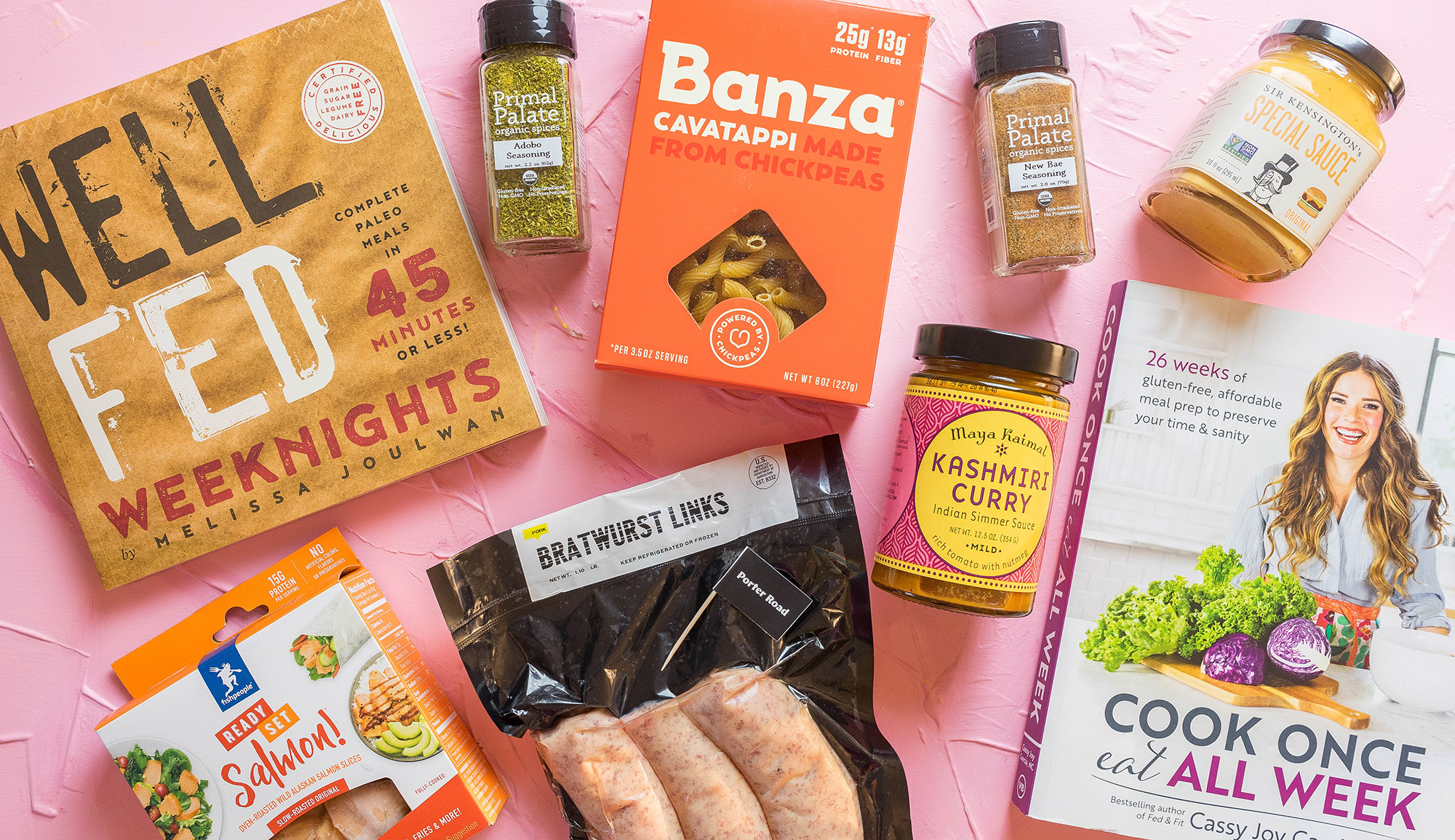 Free product and gift cards from some of the companies that make cooking at home easy for me: Porter Road Butcher, Fishpeople Seafood, Maya Kaimal Foods, Sir Kensington's condiments, U Konserve, Imperfect Produce, Banza, Primal Palate and more.
Cookbooks from authors who've mastered simple meals: Well Fed Weeknights by Melissa Joulwan, Cook Once, Eat All Week by Cassy Joy Garcia, Milk Street: Tuesday Nights by Christopher Kimball, and of course, Everyday Sous Vide: It's All French to Me by yours truly!
And the grand prize? A new cast iron skillet by cult kitchen favorite, Finex; an immersion circulator so you can sous vide, too, from Vesta Precision; a $100 Porter Road gift card, and a copy of my cookbook.
… and more!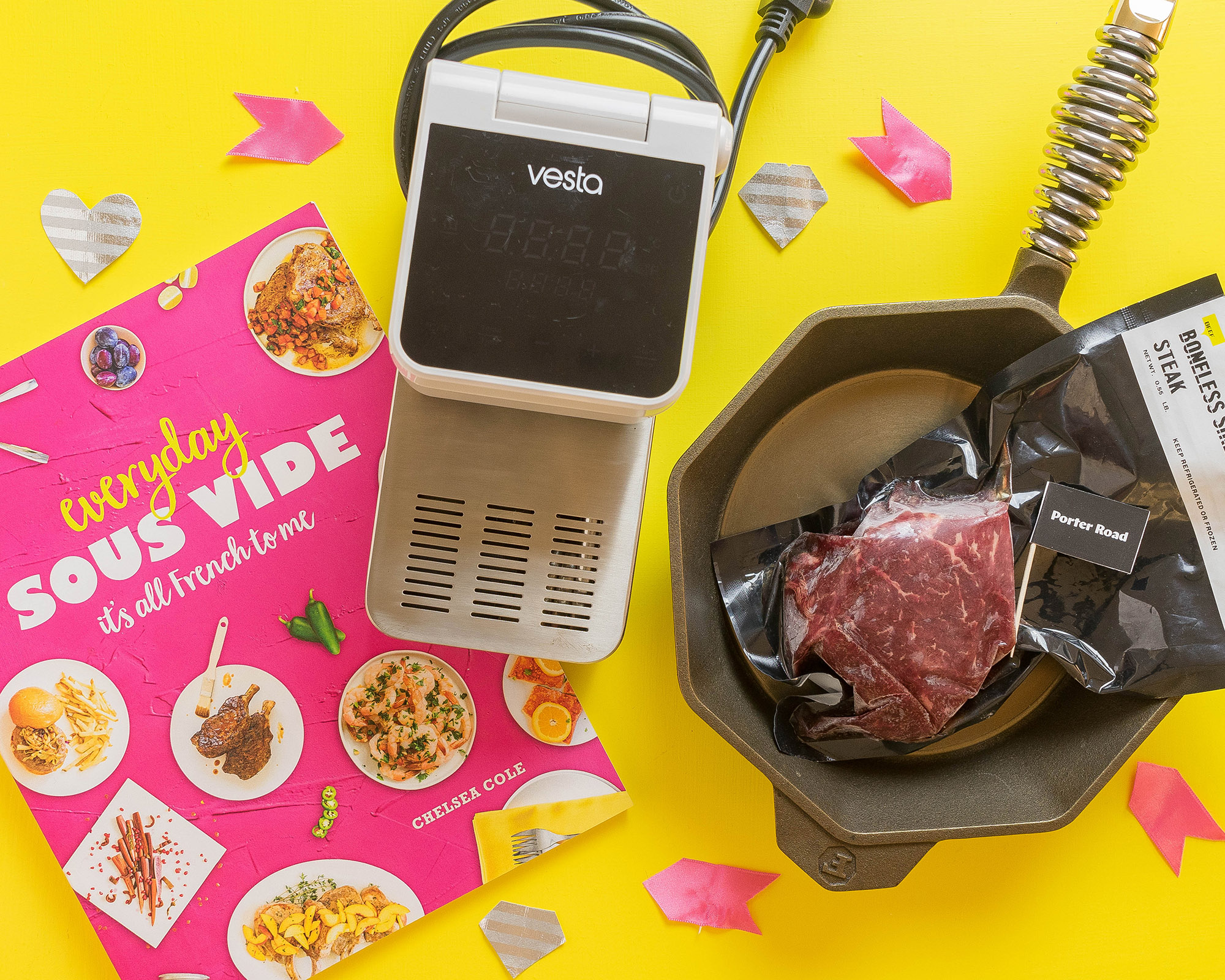 But most importantly, you'll ...

Have more relaxed weeknight dinners by learning to meal plan
Have brand new, delicious recipes to add into your meal rotation
Learn all the tips and hacks I've picked up over the years
Have the accountability to stay away from takeout and cook something at home!
So, all of that? Yeah, it's just $17.

---
The Rules:
You (or a member of your family) must cook dinner 4 nights a week (the challenge does not apply to other meals).
Leftovers don't count (eat them on one of the other nights or for lunch!), unless you make over leftover components (last night's whole roasted chicken and broccoli can be tonight's chicken casserole!). Meal prepped items are totally fine. What I'm saying is, don't have chicken noodle soup 3 nights in a row.
Meals must include at least 3 different components and more work than just a microwave (no TV dinner type meals, but pre-made sauces are totally fine).
You must upload photos of that week's 4 meals to a provided Google form in order to be eligible for that week's prize.
Got questions? Email me at [email protected] or DM me on Instagram @aducksoven.
This course is closed for enrollment.
Your Instructor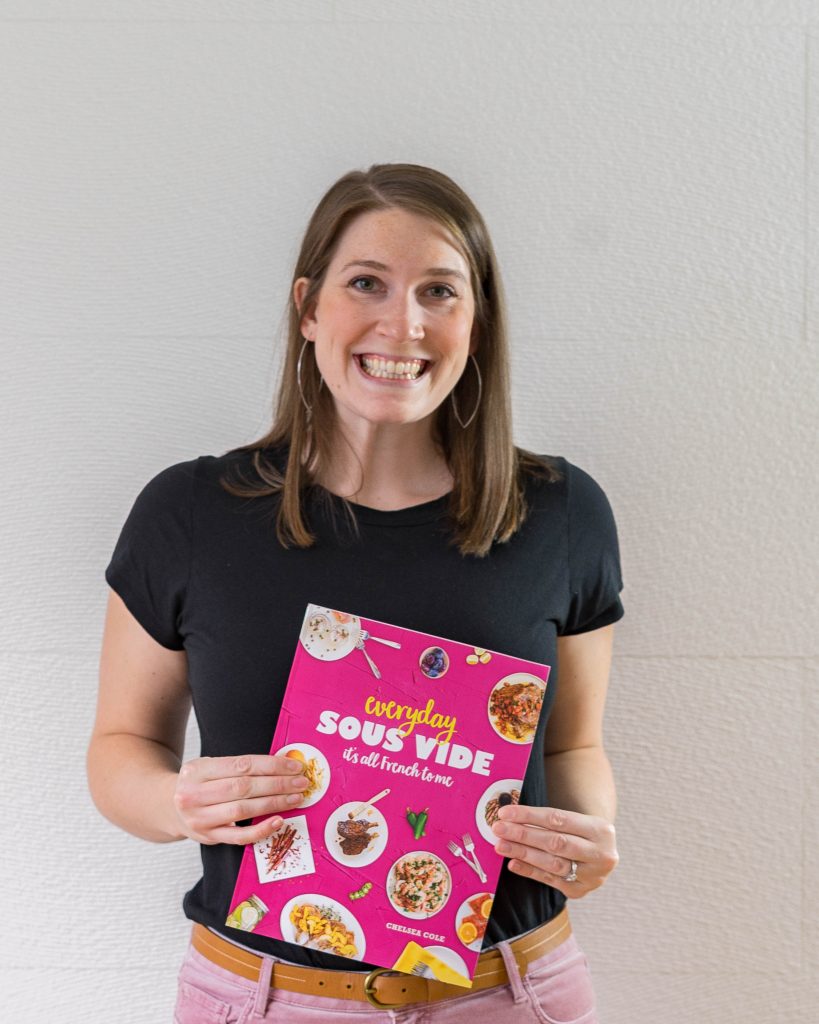 I was born and raised in Portland, OR and haven't been able to get away. I went to the University of Oregon (Go Ducks!) and started teaching myself how to cook when I moved into my first apartment. I loved it. Cooking quickly became my stress relief from school and my job. Most of the other college students I knew relied on takeout, frozen meals, and boxed mac and cheese. Don't get me wrong – I totally love those things, but they have their place, and it is not for dinner every night. So, A Duck's Oven was born to say, "Hey, cooking isn't that hard! Really, look!"
This was way back in 2010 before foodies were even cool yet and everyone and their mother didn't have blogs (well, my mom did). You'll find some pretty horrifying cell phone photography in the archives, but it was all a part of the process. I've definitely taken breaks from consistent blogging, but always come back to my first true love. <<< Just kidding, Husband, you know you hold that place in my heart (I may or may not have been with the guy since we were 16 years old).
Cooking has seen me through three career changes (early childhood education > restaurant management > digital marketing) and actually helped to guide me through each of them. In fact, thanks to my blog, I self-published my cookbook: Everyday Sous Vide: It's All French to Me.
Course Curriculum
The Home Cook Cup
Available in days
days after you enroll
This course is closed for enrollment.